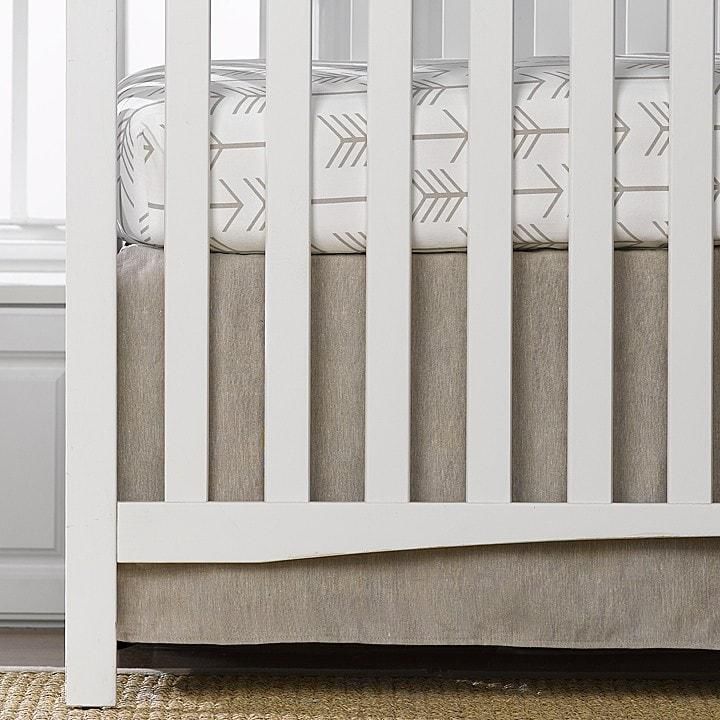 Liz & Roo Crib Skirt - Flax Linen
Make an elegant statement in your nursery by decorating with soft, supple washable linens. Liz and Roo's flax linen crib skirt 16" drop is the perfect gender neutral nursery color, and can be coordinated with a wide variety of blankets, rail teething covers, sheets, baby shams, curtains and valances. Our flax linen is versatile.
16″ Drop
This item may require additional shipping time.