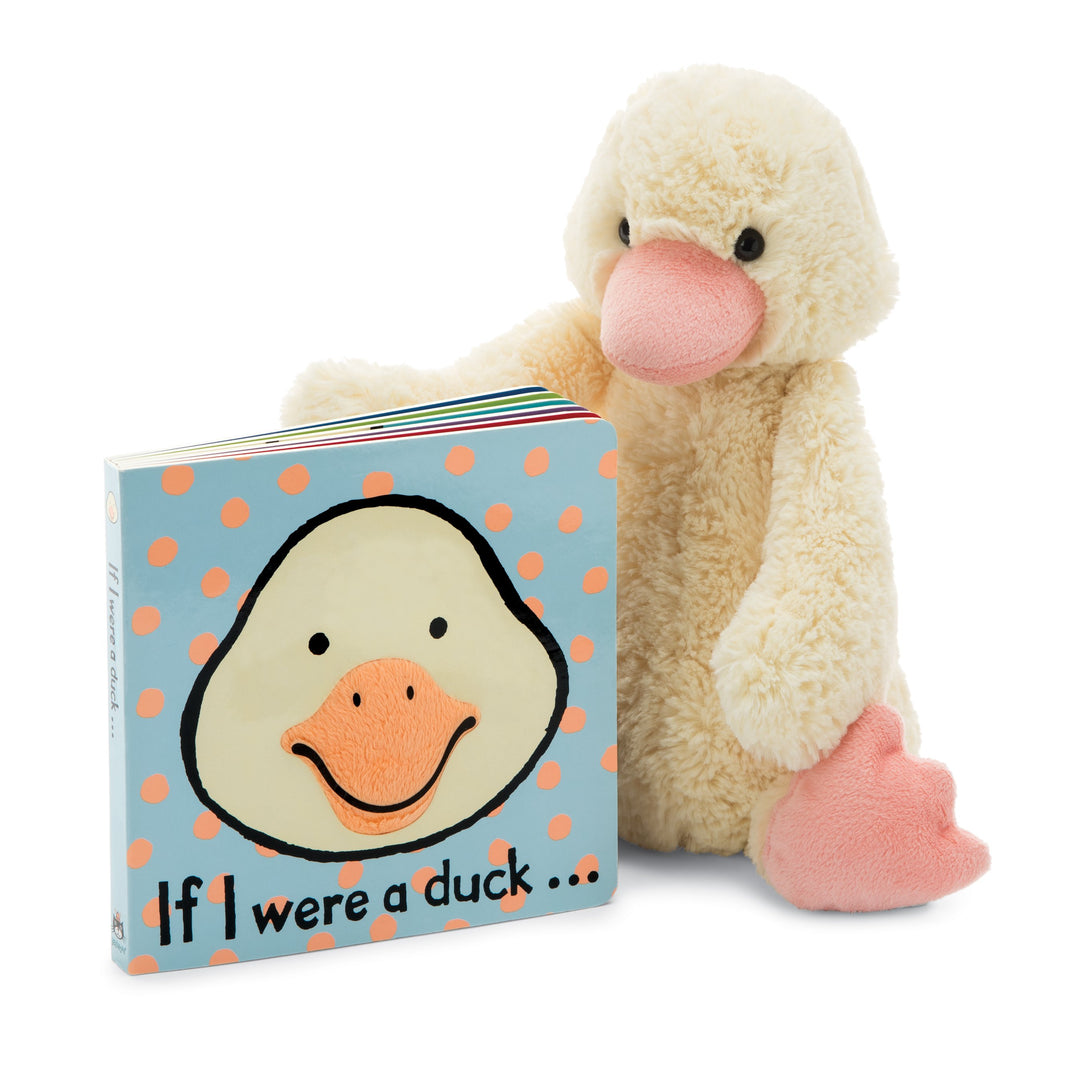 Jellycat If I were a Duck Book and Bashful Duck
Get silly and splashy with 'If I Were a Duck'. This sturdy board book is awash with colour, and lets tots play pretend in a wonderful way. It's a feely book with plenty of texture, from soft, snuggly wings to scritch-scratchy feet. Jump right in for aqua adventures!
Bashful Yellow Duckling is anything but bashful! "Quackity-quack!" With his big soft beak and fluffy, sunny wings, he's an adorable gift, full of springtime giggles. Give him a tickle on those squishy orange feet!