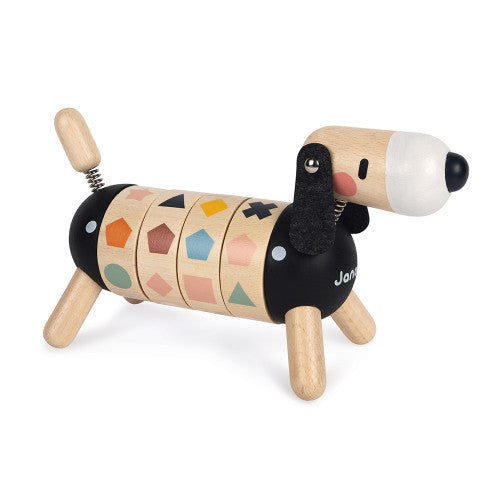 Janod Sweet Cocoon Shapes and Colors Dog
Your child will learn shapes and colors through 2 levels of play with this adorable wooden dog. The objective is to turn the wheels to align identical shapes or those that are the same color. This wooden toy is part of the Sweet Cocoon collection, a delicate colors range, inspired by current trends to gently accompany your child's first learnings!ings!
Product info
| | |
| --- | --- |
| Dimensions | 10.4 x 3.9 x 5.8" |
| Material(s) | Wood (beech and cherry wood) |
About Janod: Janod is a French brand specializing in the manufacture of traditional toys and games from wood and cardboard. Since 1970, it has stood the test of time by adapting to the needs of children discovering its toys for the first time, and the memories of their parents who have grown up with them.